Setting:
Nestled in the heart of Costa Rica, the Imiloa Institute serves as an oasis of tranquillity, growth, and rejuvenation. This retreat offers a profound exploration into the heart of the human spirit, merging the realms of precise analytical thinking with boundless emotional and spiritual realms.
Purpose:
Medical professionals, often trapped in the rigorous demands of their field, are encouraged to discover the balance between the cerebral and the emotional, the concrete and the abstract. The journey aims to reconnect attendees with the deeper, often overlooked facets of humanity, paving the way for holistic wellness and unparalleled professional growth.
Themes & Activities:
Each day is meticulously crafted to resonate with a specific theme. These themes combine the professional developement with personal development. This year, we are adding on an A.I component. Artificial intelligence is here, and you will learn how doctors can take advantage of this industry disrupting technology.
Who is it for?
This retreat is tailored for forward-thinking medical professionals and visionaries seeking a transformation – both personally and professionally. It's an invitation to those ready to harness their innate capabilities, enhanced by the magic of spirituality, AI tools, and advanced analytical thinking. Spouses or partners are also allowed to participate.
Outcome:
Attendees will leave with a fortified sense of purpose, a harmonized spirit, and an arsenal of tools and strategies to drive change in the world of medicine and beyond. They will re-enter their fields not just as professionals, but as torchbearers of a new era of integrated, holistic healthcare.
---
Join us for an experience that promises to be transformative, enlightening, and profoundly impactful. The journey at Imiloa awaits.
Book Now Before This Sells Out
DAY 1 - Induction Ceremony
Day 2 - Activation Energy
Day 6 - Back To The Future
WHAT YOU CAN EXPECT
Indulge in an extraordinary escape to Imiloa, a breathtaking 5-star sanctuary designed to host the most unforgettable and transformative retreats you can imagine.
Unlock your full potential and elevate your journey to new heights.
Break free from old beliefs, perceptions, and identities to create a more coherent and true perspective on yourself and your future possibilities.
Gain a deeper understanding of your past traumas and conditioning, leading to better self-awareness and stronger communication skills.
Discover innovative strategies to help you succeed in your personal and professional life.
Boost your creativity, productivity, purpose, and passion.
Foster a sense of excitement and joy within yourself and your fellow participants.
Gain valuable feedback and insights to help you improve and grow both personally and professionally.
Create a video showcasing your newfound purpose, potential, and value.
Leave the retreat with newfound confidence and motivation, ready to take on new challenges and achieve your goals.
Return to your practice and patients with a renewed sense of purpose and potential, ready to elevate your career and create a more fulfilling and satisfying life.
Access to mutiple bonus material including courses, coaching, and workshops for a year.
Amenities and Booking
Blue Clay of Costa Rican Jungle
One of the most sought after minerals in the world is right at our door steps! The blue clay from deep into the Costa Rican Jungle is one of the most exclusive clays in the world. We will be going directly to the source to tap into a ceremonial transformational for growth!
Culinary Medicine Workshop
Unleash the healing power of food! Led by renowned Chef Daniel, this immersive experience explores the ancient practice of using food as medicine with a modern twist. Learn how to create energetic, intentional culinary creations that nourish the body and soul. Discover the soul of ingredients, cooking, and cuisine in a transformative journey that will forever change the way you think about food.
"When I let go of what I am, I become what I might be."
- Lao Tzu
"The price of anything is the amount of life you exchange for it."
- Henry David Thoreau
Welcome To Our Workshop "Classroom"
The House of Masters is a 3,000 sq ft jungle-meets-the-ocean super-structure, hanging one hundred feet in the trees. It's where the world comes to learn. Tour this magnificent structure. It's one of several immersive classroom experiences we offers during this retreat!
More Info
Memories from our May 2023 Transformation Retreat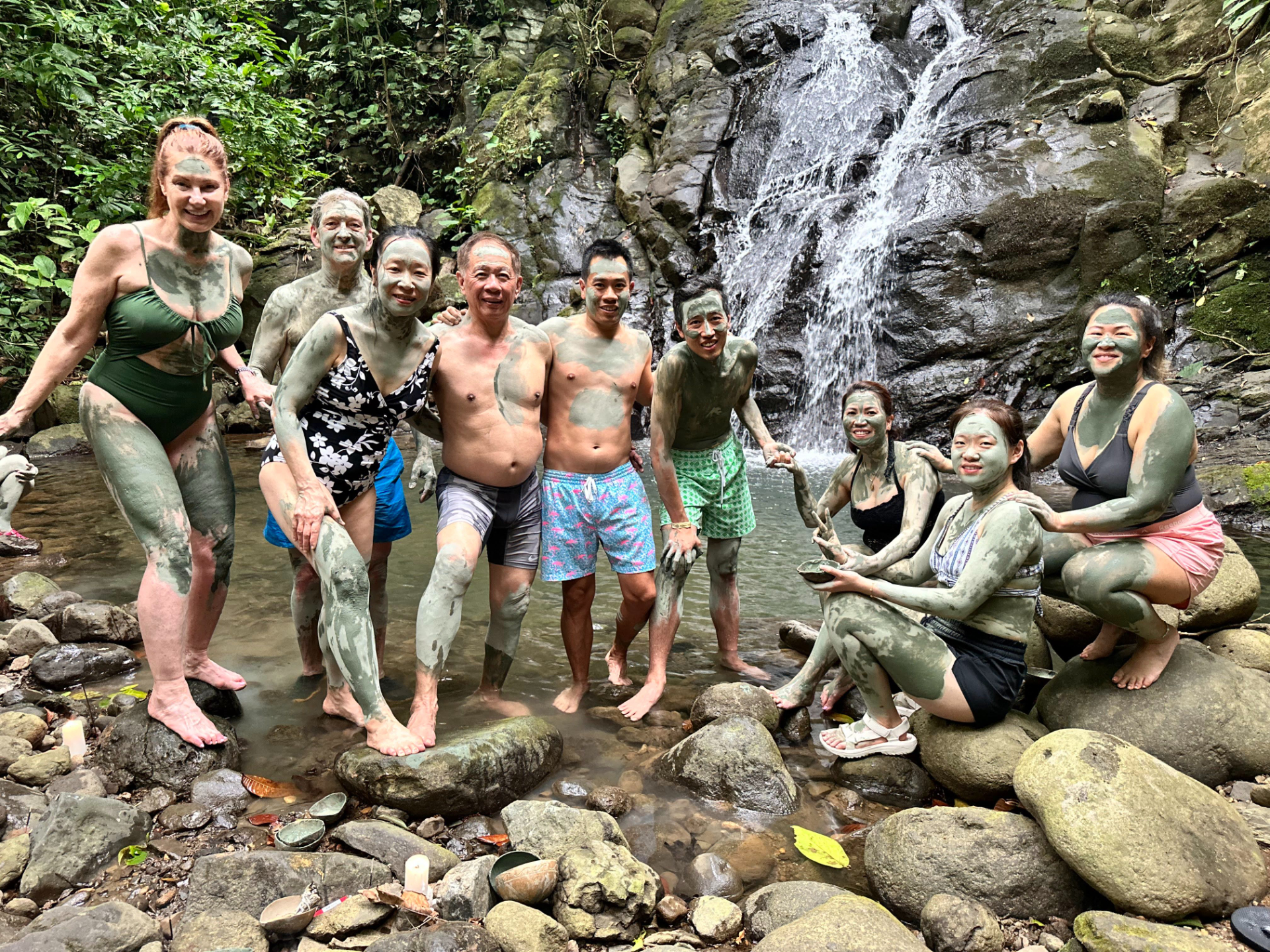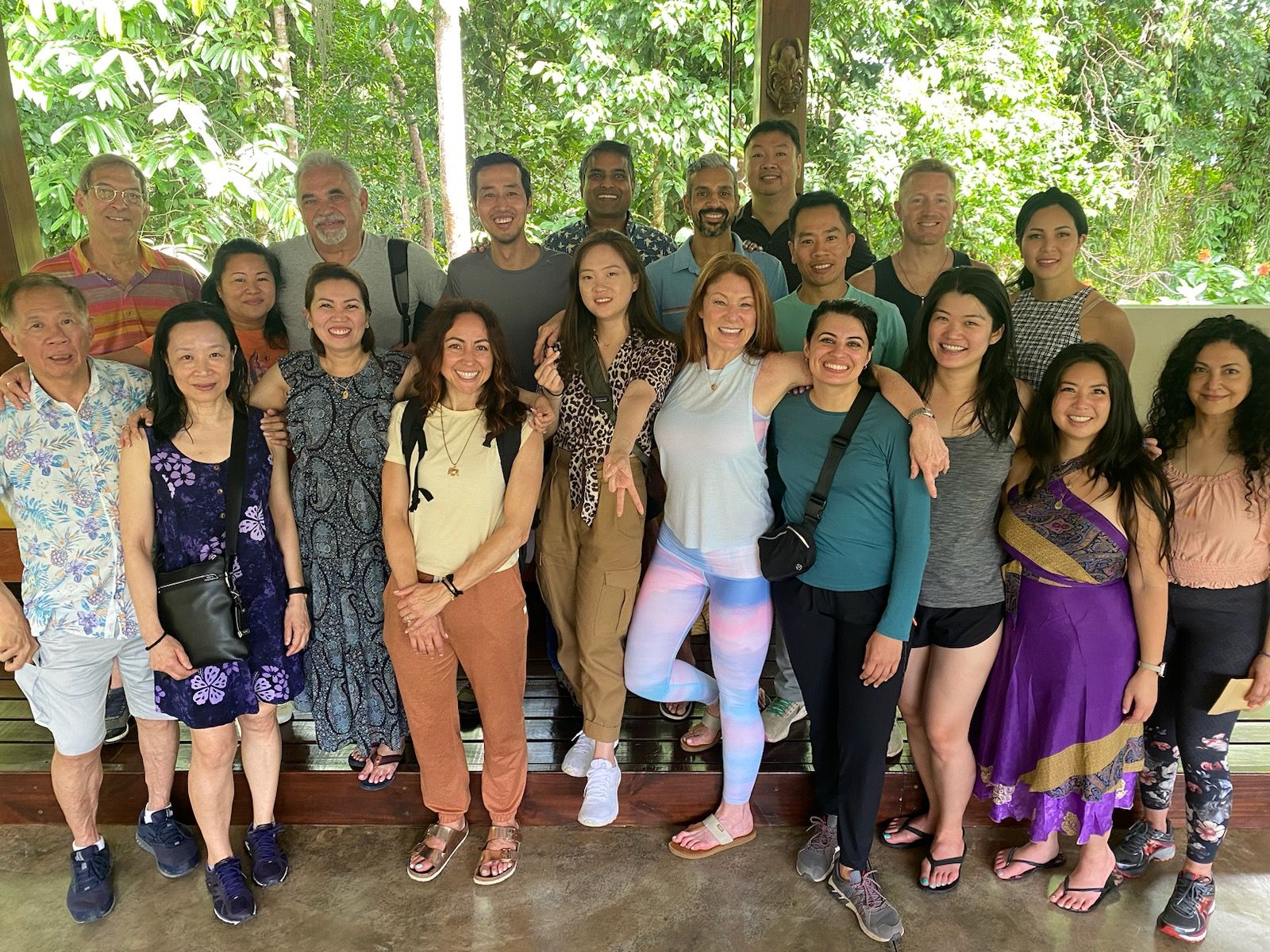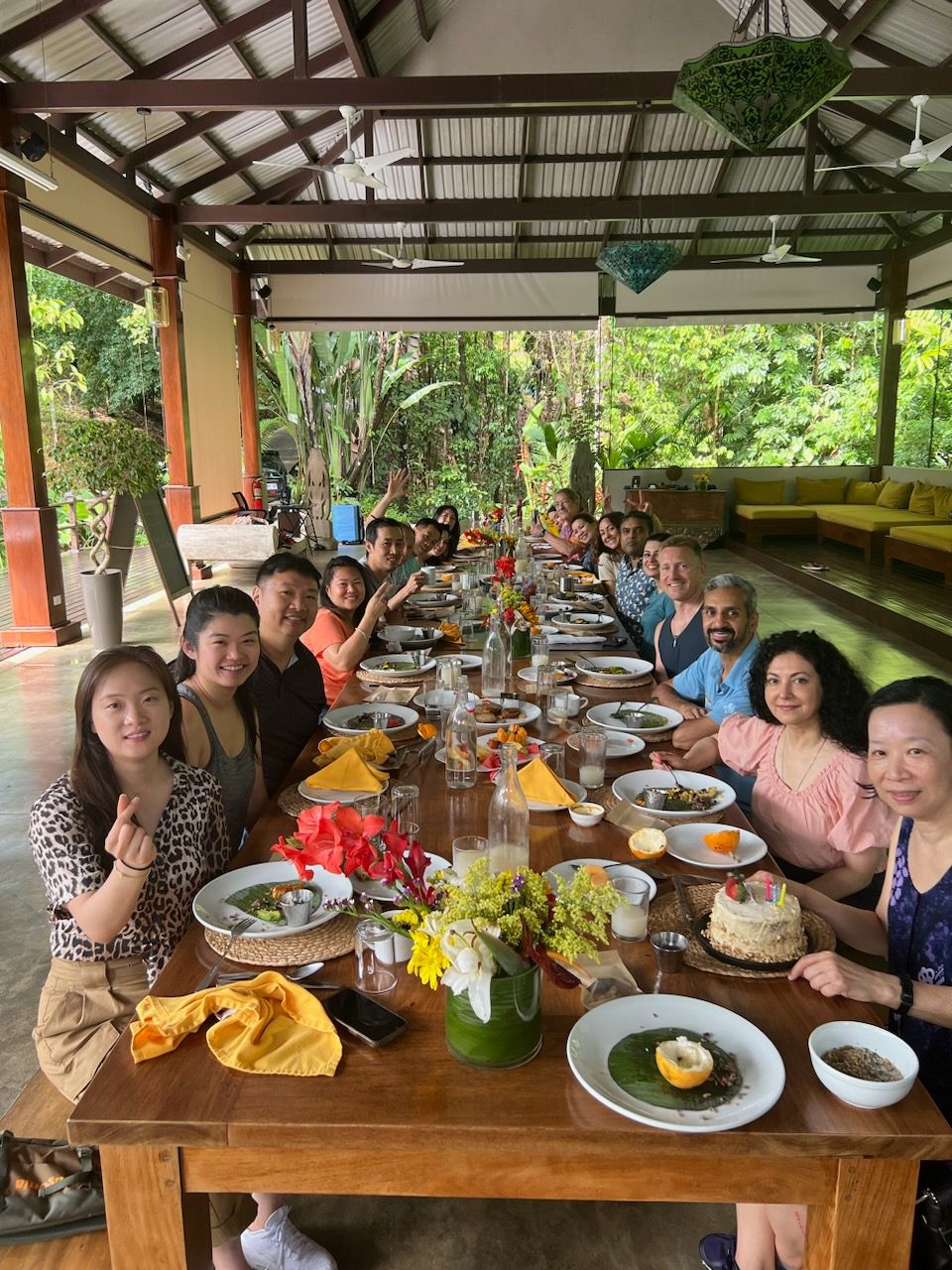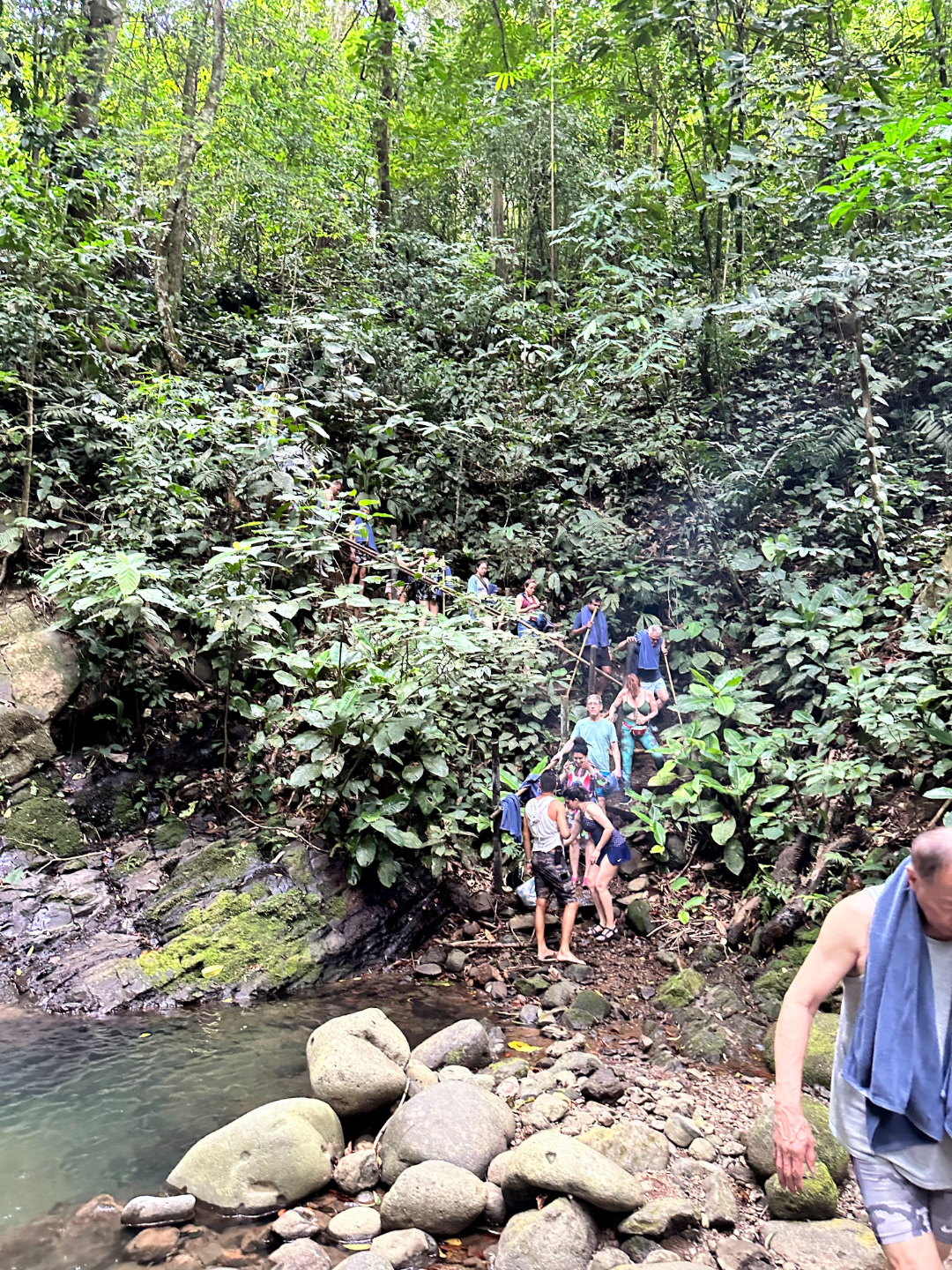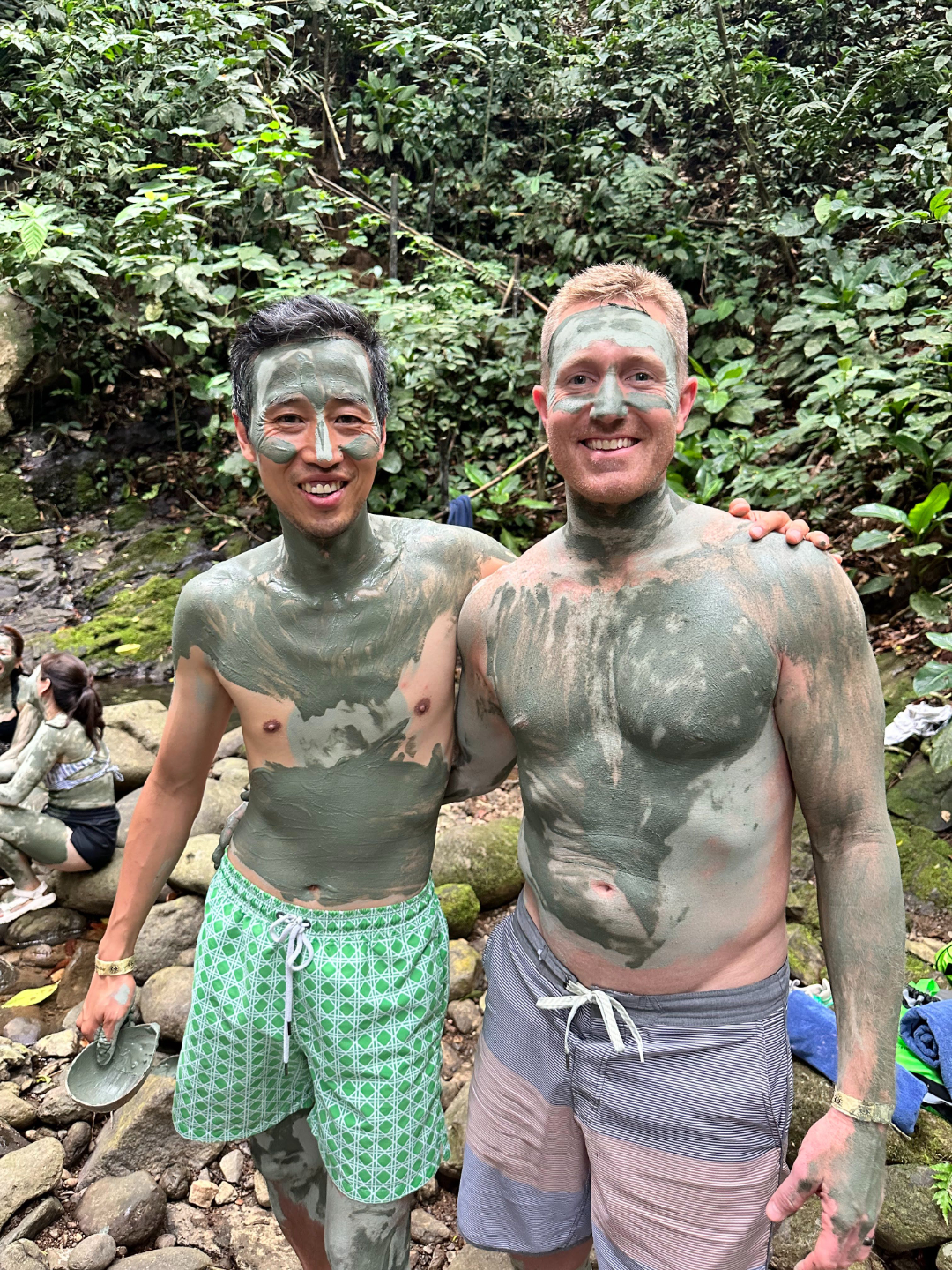 Be Immersed In Nature
Immerse yourself in the pristine Jungle of Costa Rica, where lush greenery and diverse wildlife await. With temperatures typically 10-15 degrees cooler than the rest of the country, this serene and invigorating retreat offers a unique experience. Wake up to birds singing, relax in a hammock on your private terrace, take a dip in a natural pool, and reconnect with nature in an extraordinary way.
More Info
Meet Your Host:
Cheng Ruan, MD
Meet Dr. Ruan, a visionary in the field of integrative health. As a board-certified internal medicine physician, international speaker, and CEO of Texas Center for Lifestyle Medicine, Dr. Ruan is dedicated to helping physicians thrive in their practice without burnout. He is the author of the highly-anticipated book, "A Doctor's Guide to Thrive in Integrative Medicine: Secrets to a Successful Practice Without Burnout."
Dr. Ruan has first-hand experience with the struggles of burnout and mental health issues in the medical field. He recognized the effects of his own inherited family traumas and made the decision to pivot his career towards integrative health. As the founder of Integrative Practice Builder, he assists doctors to developing insurance-based integrative health businesses. He also consults for medtech companies in go-to-market strategies, strategic marketing, company culture production, as well as population health outcome delivery. His LinkedIn Newsletter: Rebuilding Healthcare is a strategic play by play on how to change healthcare systems within in United States for optimal delivery of health in the United States.
As one of the most sought-after speakers in the world, Dr. Ruan teaches his expertise on topics such as physician burnout, team leadership, curating company culture, scaling doctor-run businesses, the growth mindset, and applications of artificial intelligence medtech to the advancement of clinical practice. He is also the creator of the Physician's Growth Community, a virtual doctor's lounge focused on creating meaningful conversations with physicians who are focused on growth. Dr. Ruan also works with a national coalition to create more CPT reimbursement codes for lifestyle medicine.
As a father of three girls, a husband to an Ob-Gyn physician, and the son of a mother who practices Traditional Chinese Medicine and a father who is one of the most prolific cardiovascular scientists of the 21st century, Dr. Ruan is a true embodiment of the integration of Western and Eastern medicine. Join Dr. Ruan on a journey to transform your practice and your life. Experience the power of mind-body tactics to thrive in your career without burnout. With Dr. Ruan as your guide, anything is possible.
Download Dr. Ruan's CV
How many days is this retreat?
Will there be CME credits available?
Who arranges transportation?
Who is the host of the event?