Secrets to Scaling Medical Practices Without Burnout
Elevate your medical practice by gaining the necessary business skills to provide comprehensive care to your patients, regardless of medical insurance limitations.
About The Collection
Our program, Integrative Practice Builder, provides comprehensive on-demand CME courses for doctor entrepreneurs seeking to scale their practice.
Dr. Cheng Ruan created a step-by-step approach designed to help you achieve your first ah-ha moment, while also emphasizing the importance of building meaningful relationships with your patients.
The skills you learn in our program not only enable you to grow your business predictably but also empower you to establish a network of like-minded healthcare professionals.
Please note that this is not a plug-and-play system, and while we cannot guarantee results, we provide you with the tools to be the hero of your own journey.
Upcoming Webinar - Sunday 3/5/2023 8AM Central
Learn best practices for implementing group visits in your practice
Gain insights on how to work with insurance companies to ensure proper reimbursement for group visits
Network with other healthcare professionals and share your experiences and insights
Improve patient care and outcomes in your practice
Free for Members,
$165 for non-members
Non-Members Register Here
Come join us in Costa Rica for our inaugural launch!
Join us in Costa Rica for the Inaugural Launch of our Leadership Training Program! Take control of your medical career, enhance your spiritual well-being, and become a transformative leader in the modern era of medicine. Discover ancient wisdom and gain tools and strategies to make a momentous impact on public health. Don't miss this opportunity to learn from the most experienced and successful leaders in the medical field, network with like-minded physicians, and embark on a journey of self-discovery and growth. Sign up today and join us in shaping the future of medicine!
Limited to 17 doctors. Secure your spot!
Entrepreneur's Collection
Free Online Community
Join our community to be part of meaningful conversations, win challenges, and thrive!
Evolving Medical Insurance & Business
Learn how to maximize revenue, create predictive analytics, and take control of your practice with our online course. Start today!
Operations & Team Leading for Impact
Medical Practice: how to engage your team, delegate strategically, create leaders, and work with a remote workforce.
The Reinvention of Connection
Learn why scheduling can impact burnout in practice. Discover actions to prevent unhappy patients, staff, & doctors
Clone Yourself
For busy doctors: Tactics in micromanagement, perfectionism, delegation, and create a scaling team to reduce burnout in professional and personal life.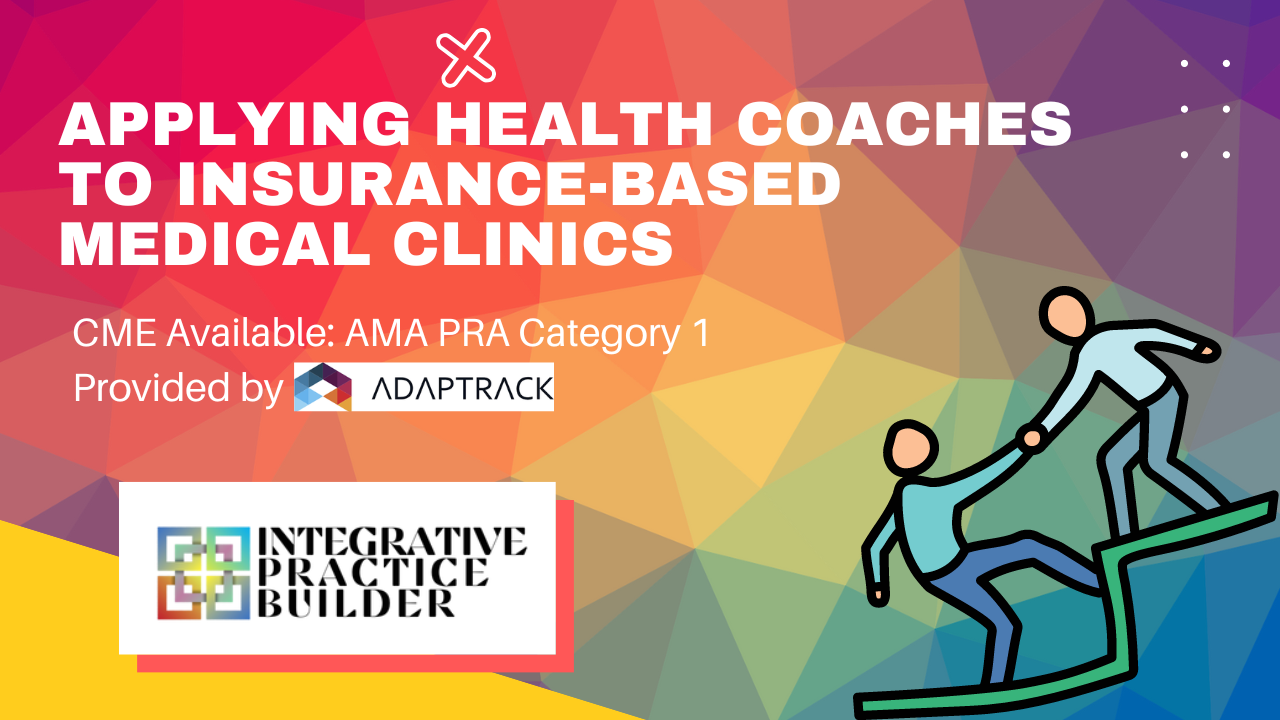 Health Coach Integration
Learn how to incorporate health coaches into your clinical practice with our module, covering billing, CPT strategies, team building, and core metrics optimization to help you build a full-scale health coaching team.
Join Our Free Newsletter
Be a part of our amazing ecosystem.